Overview of Trading Platform
The trading platform is composed of several sections.
1. Market Summary of Trading Pair​

The top panel of the trading platform summarizes key market data for a trading pair. This includes (from left to right):
Trading pair
Last price
24h change
24h high
24h volume (base)
24h volume (quote)
Link to base asset data
2. Orderbook​
The orderbook is located on the left.
The top panel of the orderbook consists of a few useful controls. Their respective functions (from left to right) are to:
Display bids and asks
Display bids
Display asks
Group by decimal
Display sum and average
Open orders are arranged with the highest bid and lowest ask closest to the last traded price. Asks / sell orders are colored red and placed above while bids / buy orders are colored green and positioned below.
3. Chart​
The trading chart is placed in the middle. Select your preferred chart interval.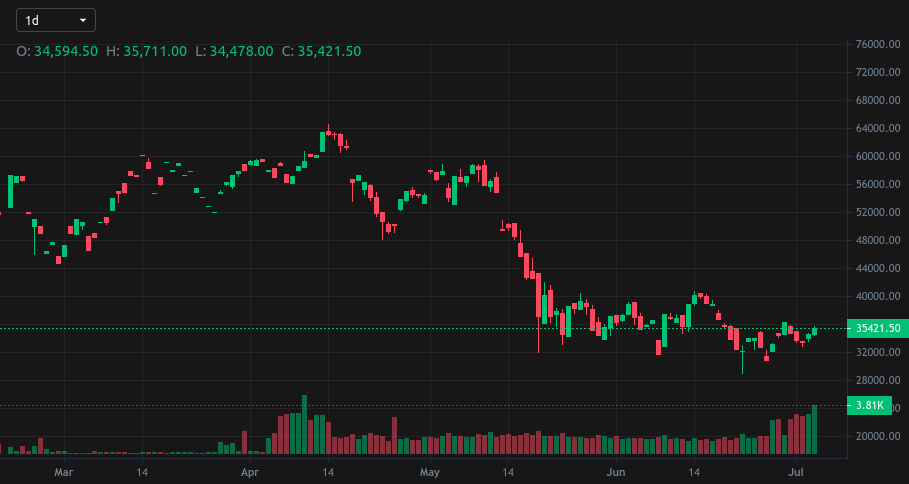 4. Trading History​
Your trading history is located below the trading chart. Toggle between Open Orders, Order History and Trade History.



5. Orderform​
The orderform is placed on the top right. Learn how to place an order.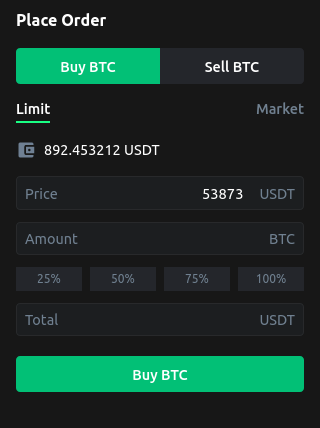 6. Market Trades​
Market trades are placed on the bottom right.